Find your favorites hockey tournaments thanks to the brand new website Hockey Family!
Sunday 25 June

Uccle Sport
Tournoi Ladies Only
Après une première édition en comité réduit, nous invitons les équipes Ladies divisions régionales à participer à notre tournoi Ladies Only. Qui ? Les ladies d'équipes jouant en divisions régionales. L'âge minimum des joueuses est fixé à 35 ans. Quand ? Le dimanche 25 juin à partir de 9h. Où ? Royal Uccle Sport, Chaussée de Ruisbroek, 18, 1180 Uccle Au programme ? Équipes Ladies régionales. 4 matchs de 30 minutes de 9h à 12h30. Lunch à 13h. Tarifs ? 33 EUR par joueuse, repas et t-shirt compris. Infos & inscription Par email : corinne@ucclesport.be
Sunday 25 June
Ladies
  
   1/2
Friday 30 June - Sunday 02 July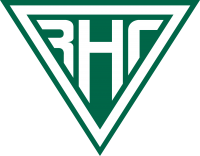 La Rasante
Greenwin
Comme chaque année, la Rasante organise son tournoi des jeunes le vendredi 30 juin, le samedi 1er juillet et le dimanche 2 juillet 2023.
Friday 30 June
U16B U19B
  
   1/2
U16G U19G
  
   1/2
Saturday 01 July
U11B
  
   1/2
U11G
  
   1/2
U12B
  
   1/2
U12G
  
   1/2
U14B
  
   1/1
U14G
  
   1/1
Sunday 02 July
U10B
  
   1/4
U10G
  
   1/4
U7 G
  
   1/8
U7B
  
   1/8
U8B
  
   1/8
U8G
  
   1/8
U9B
  
   1/4
U9G
  
   1/4
Your tournaments organized more easily and your participants better informed with Mitivu!
More information here